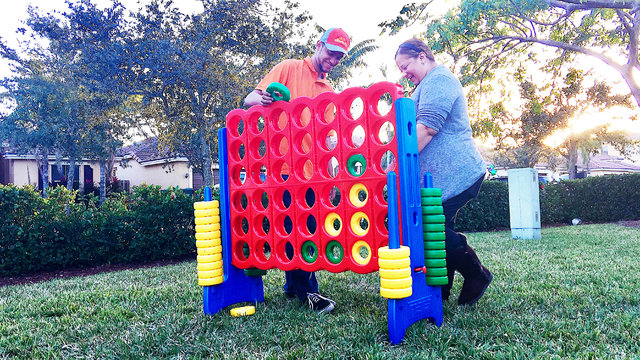 G04 Giant Connect 4 Rental
Imagine Connect 4 but 10 x's BIGGER! Here is a childhood favorite, CONNECT 4! This giant replica stands approximately 3' 8" high. This game is perfect for any event that wants to add some more fun and competitiveness to it. This game is very convenient because kids and adults can play, plus can be used indoor or outdoors.
Why Choose the Jumbo Connect 4 Game?


Taller size makes it perfect for indoor or outdoor use


Quick and easy to assemble, and the materials are lightweight, making it easy to set this game up anywhere at your event


Stands at 4 feet tall, making it the perfect height for kids and adults to enjoy


Great way to add friendly competition to your event!